MY STORY
how I got here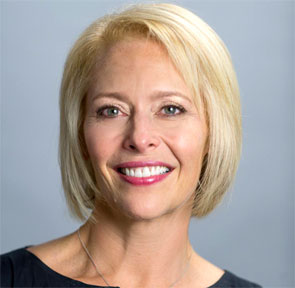 For me it all started when I found myself hanging precariously off of a rock face in the North Carolina mountains. Stuck, relying on the support of others, not knowing the path forward, this moment proved to be a learning experience that would stick with me through life. I learned that clarity, presence, trust, and openness to support would get me to the pinnacle. I didn't have to know exactly how to get there, but I had to be willing to try something new, to hear new perspectives, and to trust that I already had all the essential ingredients I needed to succeed. I just needed a little help to find them.
biography
where i came from
Laura is a certified executive coach and skilled facilitator focused on maximizing individual potential and improving team performance that delivers business results with lasting impact. She has spent more than 20 years working in business and marketing communications in large complex organizations such as PeopleSoft/Oracle and Microsoft. She worked closely with IT as a change-leader in cross divisional projects, sales leaders during times of turbulence and growth, and has led teams responsible for global marketing, sales-enablement programs and employee engagement and communications.
.
As an executive coach, Laura encourages individuals to understand and harness their strengths to work most effectively, engage more intentionally and collaborate more successfully. As a former communications leader, Laura helps leaders to discover their authentic voice, develop their signature presence, and improve their executive presence to positively advance their ideas and grow their influence. Laura always brings a healthy dose of curiosity, pragmatism, humor, creativity and a fresh perspective to generate a thought-provoking and creative process. Laura is known for asking powerful questions, reflecting hard truths, and championing individuals as they courageously seek to understand themselves and the impact they have on their organizations and the people around them.
.
Laura holds an MBA, a Master's degree in Leadership and Organizational Development and a BS in Psychology. She is accredited by the International Coaching Federation and is certified in The Leadership CircleProfile™ 360-degree assessment tool.